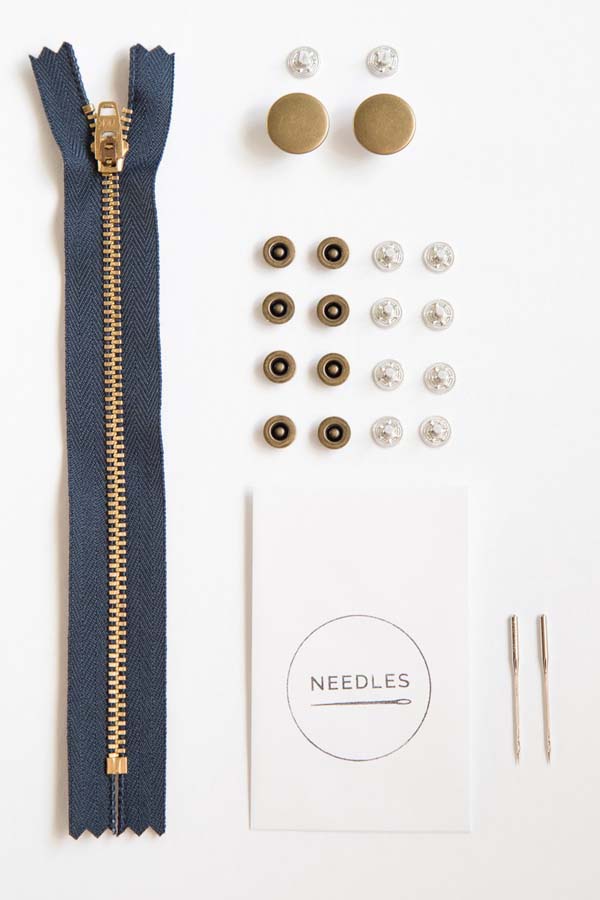 Closet Core Zipper Fly Jeans-Making Hardware Kit — Antique Brass
$13.00
Out of stock
Description
This kit includes all the hard-to-source hardware you'll need to assemble professional looking jeans from the comfort of home.
Additional information
Each kit includes

Eight 9mm rivets
Two 17mm jeans buttons
One 7" YKK zipper
Two jeans needles

Please note

To install this hardware, you'll need a hammer, wire cutters or pliers, and a hard metal surface like a cast iron frying pan.
Brand
Closet Core
Print Patterns Closet Case Patterns is a sewing pattern design and education company aimed at giving modern makers the tools and techniques to create the wardrobe of their dreams. Their bilingual patterns, step-by-step tutorials, and obsessively clear online courses are intentionally changing the way women build – not buy – comfort, joy, and ease into their closets.